Palma Tour Operator & DMC is proud to be a leading Slovenian tour operator. From the beginning of the company the mission of the Palma team remains the same – to make travelling service-oriented, comfortable, safe, cost-effective, hospitable, trustful and pleasant. The company was founded in 1990 as one of the first privately owned tourist companies in Slovenia and is now employing 80 permanent employees as well as offering a variety of seasonal jobs for more than 200 part time employees during the peak season. Tracing the path of constant growing within Slovenian outgoing and incoming travel market, Agency Palma today offers the widest range of travel services for individuals, groups and societies. Successful positioning in the market is due to faster development of Palma brand and production which today encompasses holidays, tours and MICE packages as well as FIT service.
Incoming DMC
We are a DMC partner with various travel agencies through Europe and beyond. Slovenia's excellent position allows us to make various combinations and variety of different tours. Therefore our product portfolio consists of incoming services in Slovenia and nearby countries such as: Croatia, Italy, Austria, Serbia, Bosnia, Montenegro and others. Slovenia, a beautiful pocket country with two million hospitable people and an extreme variety of regions, natural beauties and folk culture which has also been known as "The Sunny Side of the Alps", "Europe in Miniature" and "The Green Piece of Europe". It is all undeniably true. Palma was the Official Travel Agency of EuroBasket 2013 which was the most important incoming project in 2013.
Services we offer:
– Tours and shore excursions, – Tailor made tours and excursions, – Escorted tours, – Themed Tours such as wine, culinary, spiritual, archaeological, architectural, aesthetic, historical and others, – Incentive Tours, – Hotel accommodation, – Professional licensed tour guides in English, German, Russian, French, Spanish, Italian, Dutch, Chinese and Japanese. Additional languages are available upon request., – Complete inbound and MICE services,
– FIT services, – Business Travel, – International Sport Events, – Sightseeing Trips, – Health and Wellness services, – Folklore dance evenings, – Coach and minibus services, – City shuttle bus, – Rent-a-car service, – Meet and greet, – Airport & harbor transfers.
Philosophy
Our general philosophy is not "a bit of everything" but to be efficient, reliable, responsible and flexible in every aspect of our work. We observe the trends in tourism so we are always in search for new goals to reach new target groups.
Mission
Our mission is to have individual approach with every single traveler and to overcome their expectations. We are 100% costumer focused and are especially known for excellent quality service and customer trust. We are assuring you our close and continued cooperation at all times. Yours sincerely, Palma Incoming team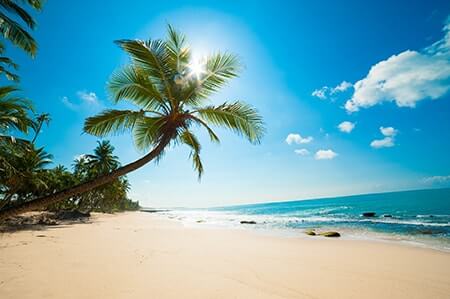 About PALMA d.o.o
Company name:
Travel agency PALMA d.o.o.
Contact:
Verovškova 55a, 1000 Ljubljana Slovenia, Europe
Tel.:
00386 1 24 43 696
Email:
incoming@palma.si
Fax:
00386 1 24 43 695