PALMA TRAVEL DMC is committed in finding the best solutions for our partners. Since 1990, our Mission is to fulfil our clients' needs and to provide exceptional services that satisfy their expectations. Our priorities are to be the most innovative in the industry, to maintain our professionalism and to be readily accessible for our clients. Longterm experiences, high-quality expectations, constant creativity enables us to establish strong business relationships with our partners and our future clients. In this brochure, we have carefully selected our best routes for you to explore the unique and diverse trips off the beaten track; be amazed by the nature and take a glimpse inside the underworld. Meet the friendly locals and get thrilled by their stories and folklore. Let them be lakes, rivers or mountains, untouched jewels are hiding everywhere –
and we know where the best ones are.
Incoming DMC
We combine high quality services with reasonable price and personal touch. Our inspiration comes from the elegance of urban cities, green countryside always raises our spirit and our hearts guide us to create and fulfil the dreams of each and every traveler. At every point since the establishment of the company over three decades ago, we have proven to be a reliable business partner with comprehensive and diverse range of travel arrangements. We are determined to provide the best support, ultimately saving you money and time to focus on things that matter the most to you. Our team of professionals welcomes you to Slovenia and its nearby countries: Austria, Italy, Croatia, Hungary, Serbia, Bosnia & Herzegovina, Albania, Macedonia, Bulgaria, Germany, Switzerland and others. So, join us and enjoy the hospitality of the people, fantastic variety of regions, natural wonders and local traditions and culture.
Services we offer:

TRANSPORTATION
Our buses are comfortable and perfect for long distance traveling, apart from this we can arrange luxury buses for our sophisticated clients. Private transfers can be done either with highly comfortable vehicles or luxury vans.

ACCOMMODATION
Hotels in our portfolio are highly rated but categorized differently. Located in straight city center or semi-central location, they assure you a comfort and unforgettable stay. Hotel categories go from standard 3 star, to superior 4 and 5 star. Service is usually based on bed and breakfast with option of half board dinners.

GUIDES & TOUR DIRECTORS
Our guides and tour directors are carefully selected. They offer you support and organization and logistic solutions 24/7 during your trip. The guides are all English speaking; however, we can also provide for you guides in different languages such as Portuguese, Italian, Russian, Spanish and many others.

OTHER SERVICES
Besides classic tours we can also add or remove activities based on your client's desires. If you are to fly to some other airport than written in the tour program, please let us know and you will arrange the transfer and needed services.

TRAVEL PUZZLE
Boost the tours for more experience with TRAVEL PUZZLE option. Almost all of our tours can be combined between each other and create a new longer journey. Check for matching puzzle sign at the end of each tour and make a new longer travel experience by combing 2 tours in one.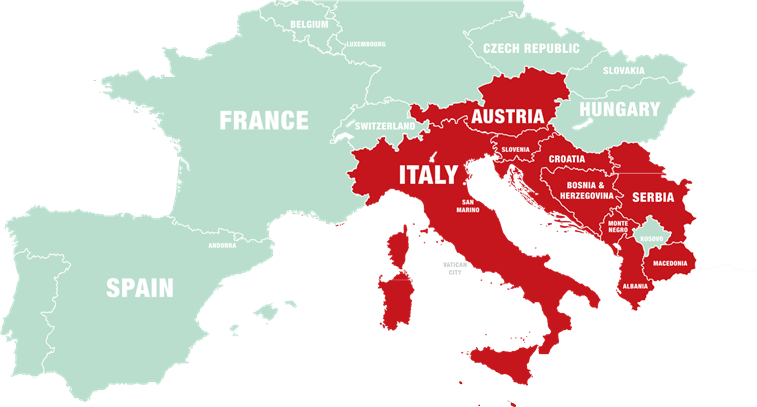 About PALMA d.o.o
Company name:
Travel agency PALMA d.o.o.
Contact:
Verovškova 55a, 1000 Ljubljana Slovenia, Europe
Tel.:
00386 1 51 33 671
Email:
incoming@palma-travel.eu